PROVEN TECHNOLOGY
USED IN 80 COMMUNITIES IN OKINAWA
HOLDS 14 PATENTS INCLUDING 3 INTERNATIONAL PATENTS
FEATURED IN G20 SUMMIT 2019
SELECTED BY MINISTRY OF FOREIGN AFFAIRS FOR AN OVERSEA AID PRODUCT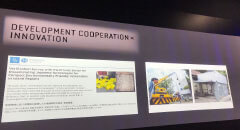 TG-49 FOR GENERAL, MEDICAL, PLASTIC WASTE
This award-winning small scale incinerator is perfect for remote and island communities. It requires no sorting of waste as it processes various types of trash in one hour while reducing waste to 1% in volume. The operation is safe and easy.
Simply put in the trash and press start. The control panel will do the rest. You will never have to worry about shutting it off or monitoring as you do with other incinerators.
The heat from incineration produces hot water and hot air. The byproduct can benefit facilities like hospitals, hotels, laundry facilities and farm green houses. While our product offers added benefits, we feel its best feature is the environmental safety.
It minimizes dioxin and other pollutant to 1/50 below Japanese regulation level which is the lowest among developed counties. We obtained several patents to secure our leading position in the industry.
* Electricity co-generation model ready in 2021.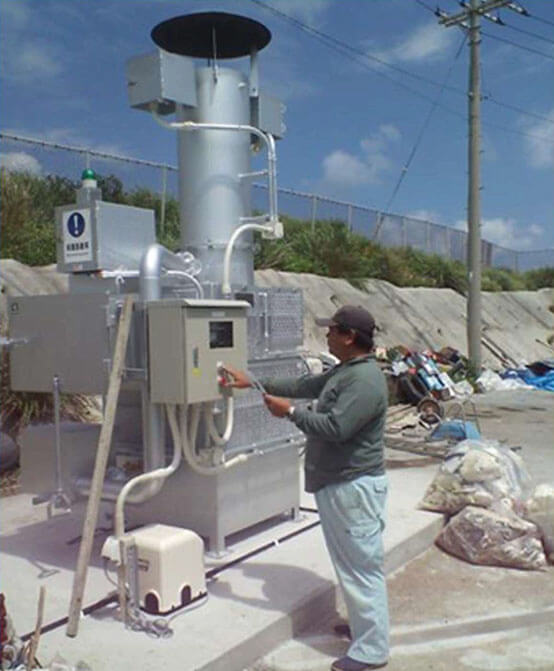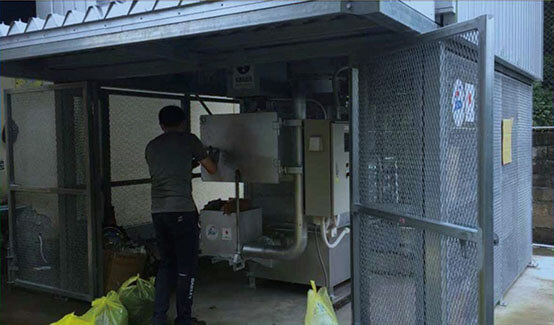 IDEAL FOR MEDICAL WASTE MANAGEMENT
Chirimeser is smoke free even when it burns tires, let alone plastic waste. Recognizing its proven technology, Japan's Foreign Ministry chose Chirimeser as part of their ODA efforts to help solve medical waste problems in Indonesia.
A TG-49 that was installed in a public hospital in Denpasar, safely disposes used syringes and other medical nrterials while keeping the air clean for the patients and re !dents arovind the hospital.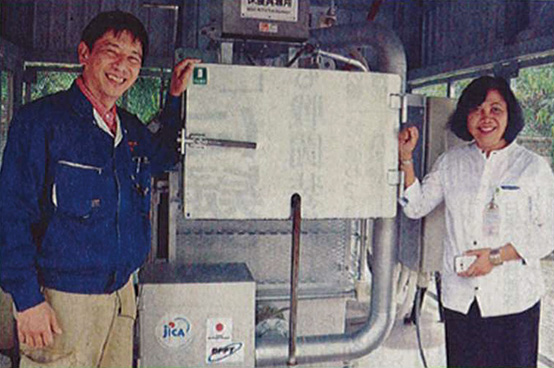 EMISSION OF POLLUTANT WITH INCINERATION

TG-195 FOR LANDFILL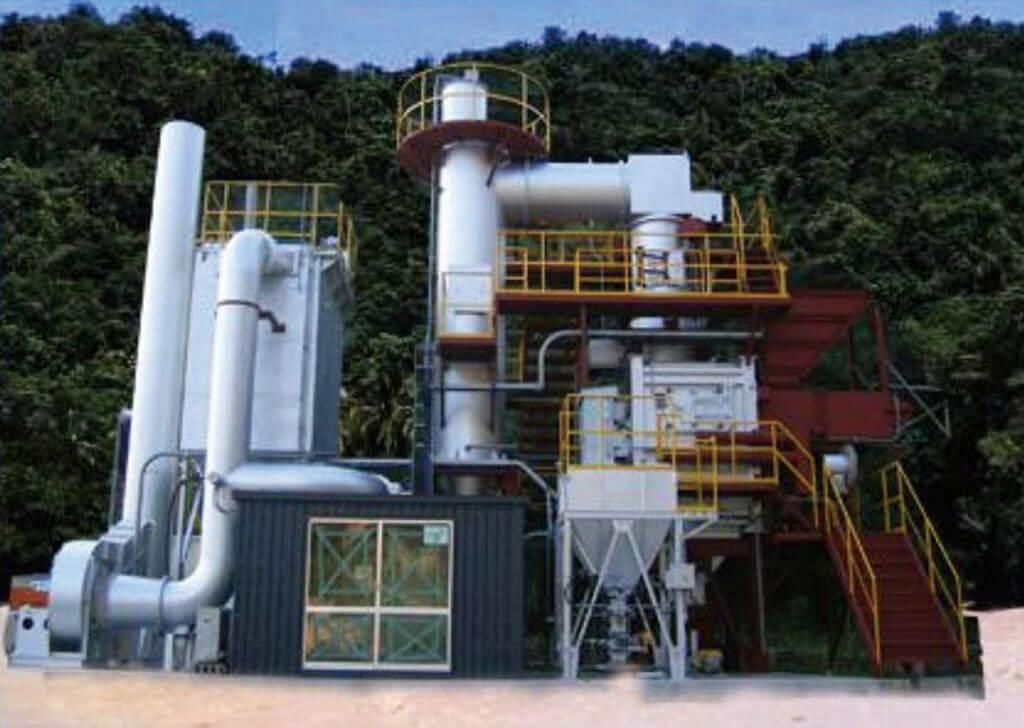 IDEAL FOR THE USE IN LANDFILL
TG-195 model is a middle-sized incinerator with a processing capacity of 1.4 ton per day. It is a great solution to replacing a landfill or extending the life of a landfill.
Recycling is the key to the low fuel consumption of this incinerator. It fuels itself by recycling its own heat from incineration. Our engineers looked at the kitchen for recycling fuel and even made "used "cooking oil reusable for the incinerator.
WHAT HAPPENS TO THE TRASH YOU PUT IN A LANDFILL?
A plastic water bottle takes 450 years to decompose in landfills. Disposable diapers take 550 years to degrade. Everything we put on our landfill stay in the land for a long time and leach potentially toxic substances into the soil and water.
The research shows the impact of terrestrial microplastic pollution will be four times greater than marine microplastic pollution.
The research shows the impact of terrestrial microplastic pollution will be four times greater than marine microplastic pollution.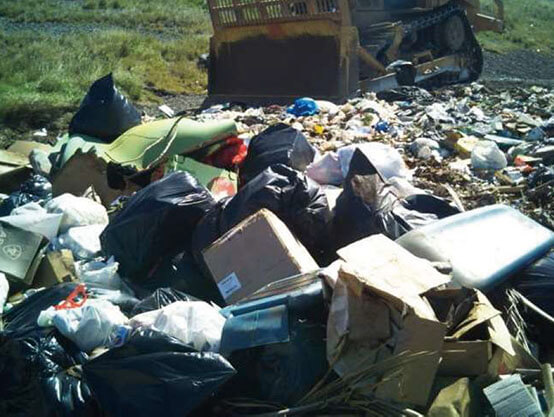 CHIRIMESER SERIES SPECIFICATION

Our Story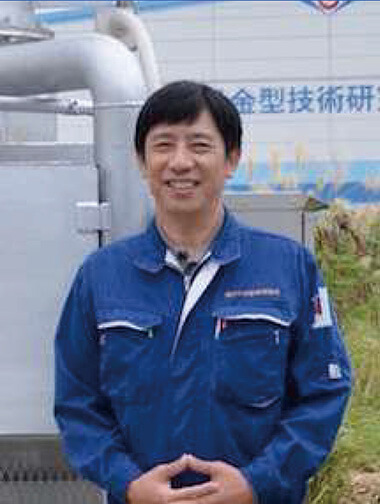 Kenji Fukutomi, CEO of Thomas Technical Institute Co.,Ltd. was born and raised in Amami Oshima Island located north of Okinawa. Known as the Galapagos of the East due to its rich resources of endemic and endangered species of plants and animal, the island chain is on the list awaiting designation as a natural property of UNESCO World Heritage Sites.
The common problem among these island communities in Okinawa is waste management. The residents have long protected virgin forests and coral reefs in the urrounding clear waters by not building landfills on the islands. As a result, they faced many challenges in trying to dispose their trash as they can't afford the high cost of building an incinerator plant or transporting it off islands.
Kenji who graduated from Ryukyu University with a degree in engineering, tried to solve the problem by building a small-scale incinerator that can process various types of trash.
His goal was to make it smoke free and drastically reduce toxic air pollutants. After a series of trial and error, he discovered the cause of smoke and developed a technology that combusts the smoke itself.
This later became the patent technology that set his company apart from the rest of the industry. He also succeeded in reducing the emission of dioxin to 1/50 of the regulation measure set by Japanese government.
Kenji gave an Okinawan name to the incinerator to honor the mother nature of the islands. "Chirimeser", meaning "a machine that burns various waste" is now serving over 80 remote and island communities in Japan.
In 2018, an Iranian tanker wrecked in East China Sea and the spilled crude oil reached the coast of Amami Oshima Island. Thomas Technical Institute provided a Chirimeser to the community to clean up the debris and plastics covered in oil.
The small incinerator set near the beach processed the mixed waste without pollutant smoke. If the oil covered waste was buried in a landfill, it would have caused devastating damage to the soil and ocean.
Kenji who felt the special honor to serve his home island with his invention said "I understand the struggles we face in living in a remote community. Nothing makes me happier than to know our technology helped protect our mother earth and people."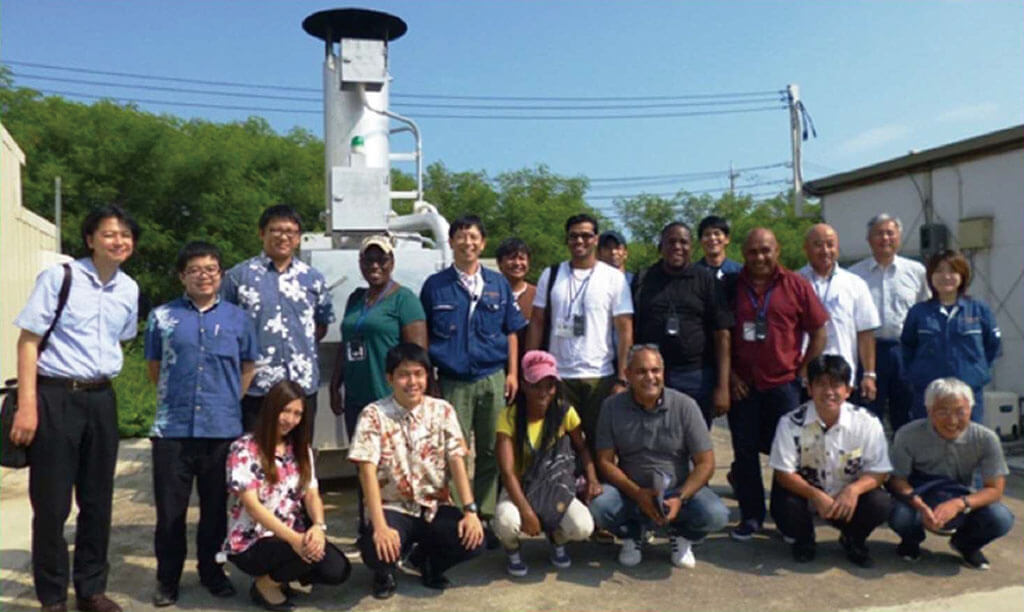 Award
2016 Minister of the Environment Award of Japan
2013 Okinawa Prefectural Government Invention and Patent Award
2016 Minister of Economy, Trade and Industry Award for excellent business practice.
Customer Reviews
Zamami Village Hall
The fact that various trash can be burned without separating it matches the circumstances of remote islands. Cost reduction is one of the reasons for the introduction. The annual industrial waste cost was 300,000,000USD, but the utility cost of Chirimeser can be processed at 24,000,000 USD per year. And best of all, it can be processed locally.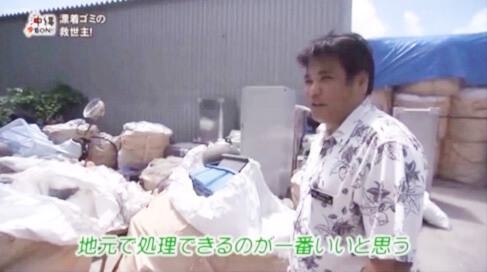 Daikeisangyo Corp.
Tens of tons of pollution prevention film are generated as garbage every year. I asked an industrial waste contractor, but it is difficult to have it if there is a large amount. Even if it can be put to industrial waste, it costs about 3 to 4 million yen a year, so we decided to treat it ourselves.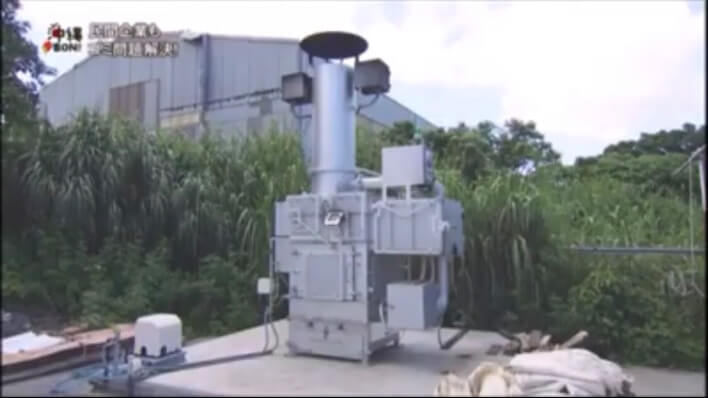 Wannyan memorial
Our company is located in a residential area, we cannot operate without smoke, odor and noise. The performance of Chirimeser made it possible to cremate a pet in the middle of a residential area.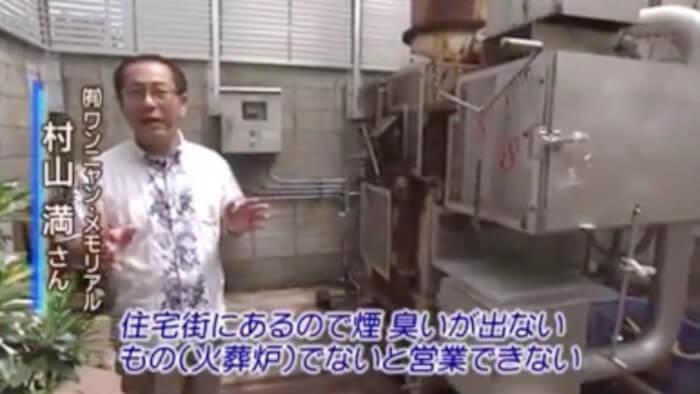 NAMINOUEGU
I chose Thomas' incinerator because it reduces smoke significantly, as smoke from the premises is not very good and may disturb nearby people.
Since the waste produced at the shrine is sacred, it is difficult to dispose of it as general waste. Before the introduction of the Thomas incinerator, it was incinerated in a can.
However, with this incineration method, smoke was emitted and I was worried about the inconvenience to the neighborhood, but since the Chirimeser was introduced, I can incinerate it on the premises and do not worry about the inconvenience to the neighborhood.